INZ 1200

, Explained
Additional Information Form
Immigration New Zealand may request the completion of this form for a more comprehensive evaluation if you originate from specific countries listed by them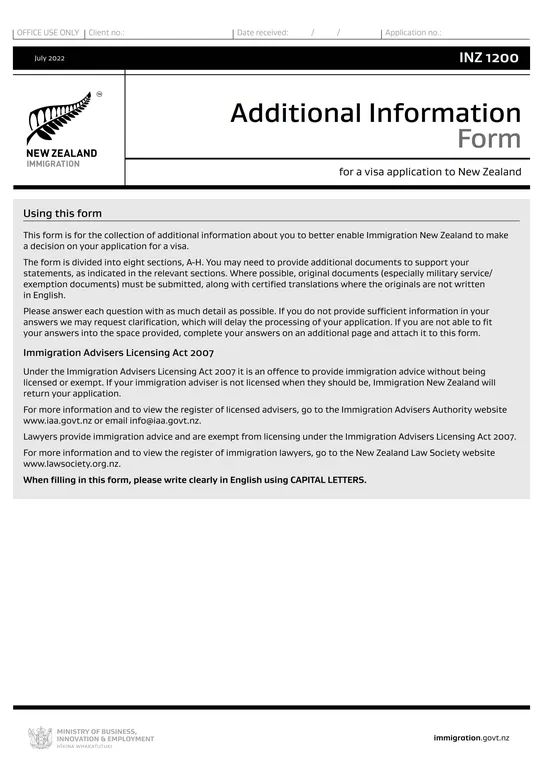 What is
INZ 1200

used for?

Visa applicants may be requested by Immigration New Zealand to complete and sign this form. Its purpose is to gather comprehensive background information about the applicant, encompassing aspects such as family connections, employment, education and travel history, government employment and political involvement, military service, participation in civil conflicts, and more.
Who can fill out
INZ 1200

?

This form needs to be filled out by the visa applicants if they are asked to do so by Immigration New Zealand.
How to fill out
INZ 1200
The form is divided into eight sections, labeled A to H. You might be required to furnish supplementary documents to substantiate the details you provide, as specified in the relevant sections.
If asked, you will need to submit original documents, particularly those related to military service or exemptions, and ensure certified translations accompany the originals if they are not in English.
Unsure about something?
It is important to file your form correctly and to provide all of the required documentation. Immigration Lawyers New Zealand will stay with you from start to finish! Learn more about what we can do to help.